Unleash the Power of High-Voltage Performance with MCC's IGBT PIM Solutions
Compact yet powerful, MCC's IGBT PIMs pack quite a punch. These components integrate multiple power-switching devices into a single package. Choose from E1, E1A, and E2A to get the job done with greater control in a streamlined design.
Our IGBT PIMs enable engineers to maximize power delivery while reducing overall size and costs for components and heat sinks. Made for easy mounting and installation, these modules are in demand for high-power Industrial applications.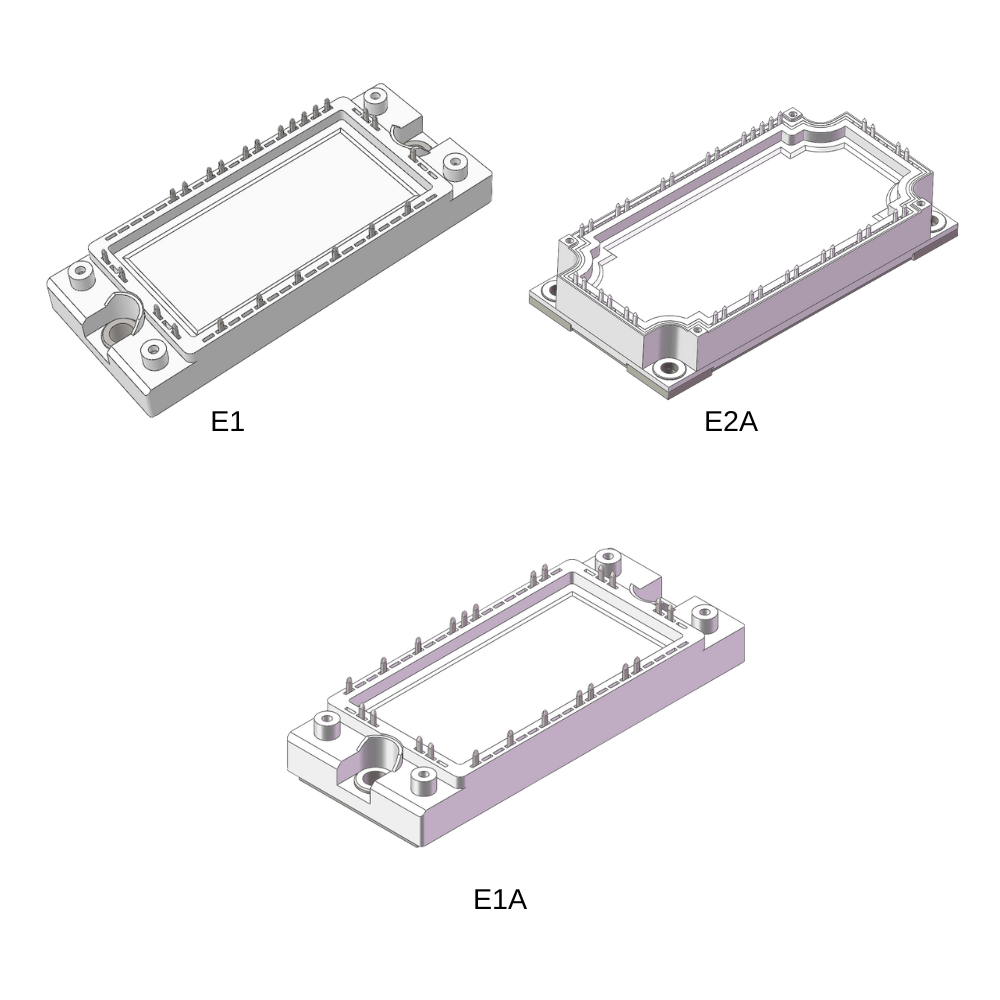 Features & Benefits:
Trench IGBT technology
Three-Phase Input Rectifier Topology
Isolated heat sink using DBC technology
Low switching loss
Fast & soft recovery anti-parallel FWD
High short circuit ruggedness
Positive temperature coefficient for easy paralleling
Transform Your Designs with Advanced PIM Technology + Three-Phase Input Rectifier Topology
1
Multi-device switching in One Package
Multiple power switching devices integrated into a single package (E1, E1A, E2A) for high-power density in a smaller design.
2
Streamlined Footprint Drives Cost Savings
Compact size decreases heat sink costs and component footprint to optimize power and overall design.
3
Modular Design Simplifies Installation
Modular component design facilities simple installation and replacement with surface-mount technology (SMT).
4
Ideal for high-power, fast switching
Enables fast switching capability while delivering high power in a small form factor for greater control of output voltage and current.