Improve Performance and Reduce System Size
Our Silicon Carbide MOSFETs are efficient and low-loss devices designed for high-frequency switching, high blocking voltage, and low on-resistance with avalanche capability.
Optimized for Vgs ranging from -4V to +18V (1200V) and -3V to +20V (1700V), these innovative components deliver the best performance when driven with maximum voltage. They also require a smaller heat sink thanks to their Rds(on) stability over temperature, which reduces overall component size and cost.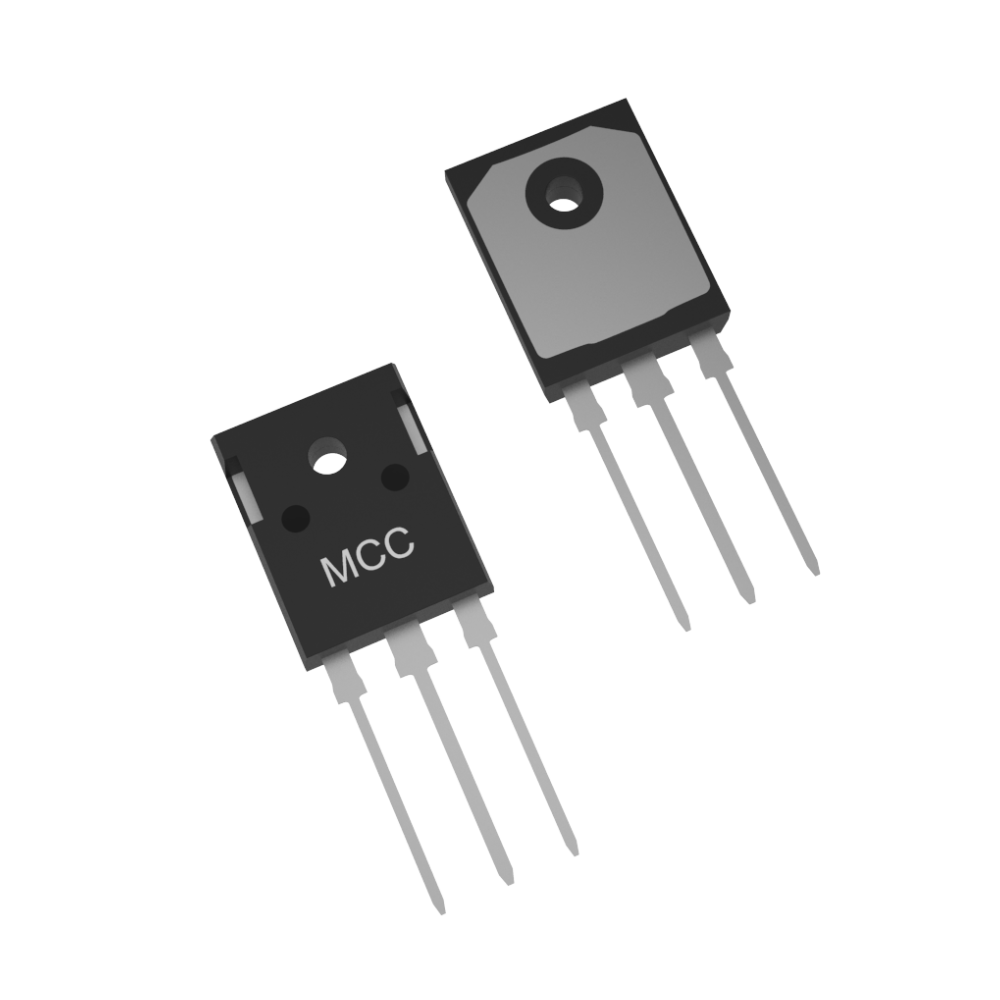 Features & Benefits:
Optimized for higher switching frequency
High blocking voltage with low on-resistance
Stable on-resistance over temperature
Reduced heat sink requirements
Avalanche capability
Enhanced overall system efficiency
Reduced system size
Improved power conversion efficiency
Minimal power loss
Cost-effective and compact design
High voltage spike endurance without damage
Reliable Performance for Various High-Power, High-Voltage Applications
1200V and 1700V SiC MOSFETs
1
Optimized for higher switching frequency
MCC's SiC solutions are designed to operate at a high switching frequency, allowing for faster switching and higher efficiency in power conversion applications.
1200V and 1700V SiC MOSFETs
2
High Blocking Voltage with low on-resistance
Our SiC MOSFETs have high blocking voltage compared to Silicon materials, making them ideal for high-voltage operation with lower power losses.
1200V and 1700V SiC MOSFETs
3
Stable on-resistance Over Temperature
On-resistance remains stable over a wide temperature range, ensuring consistent performance with lower switching losses, higher efficiency, and reduced need for additional cooling.
1200V and 1700V SiC MOSFETs
These SiC MOSFETs can withstand high voltage spikes without damage, enhancing durability and reliability in demanding applications.